New Features Update. Fall 2021
During Fall 2021, we worked hard, listened to our users, and released multiple new features. In this article, we will go over each product update since Summer 2021 and describe how every one of them can enhance your experience on DexGuru.
Support for new blockchains
We love the Ethereum network; however, it can get quite congested, leading to high gas prices and expensive transactions. This is why we are always on the lookout for altchains and Layer 2 solutions wherever we see significant on-chain traders activity. This Fall, we were able to integrate three new networks, Fantom, Avalanche, and CELO, on DexGuru. As of today, you can analyze on-chain markets and trade on:
Ethereum
BSC
Polygon
Avalanche
Fantom
Celo
We also added Arbitrum, although for now, it is read-only, and trading is not yet available.
DexGuru Public API
At DexGuru, we want to make information stored at blockchain easily accessible and digestible. With DexGuru API, you can get instant access to information about tokens' prices, trading pairs, traders, on-chain transactions, and more. Check our Gitbook for developers' documentation.
Since API launch we served 45,511,792 API Requests to 357 developers using our data: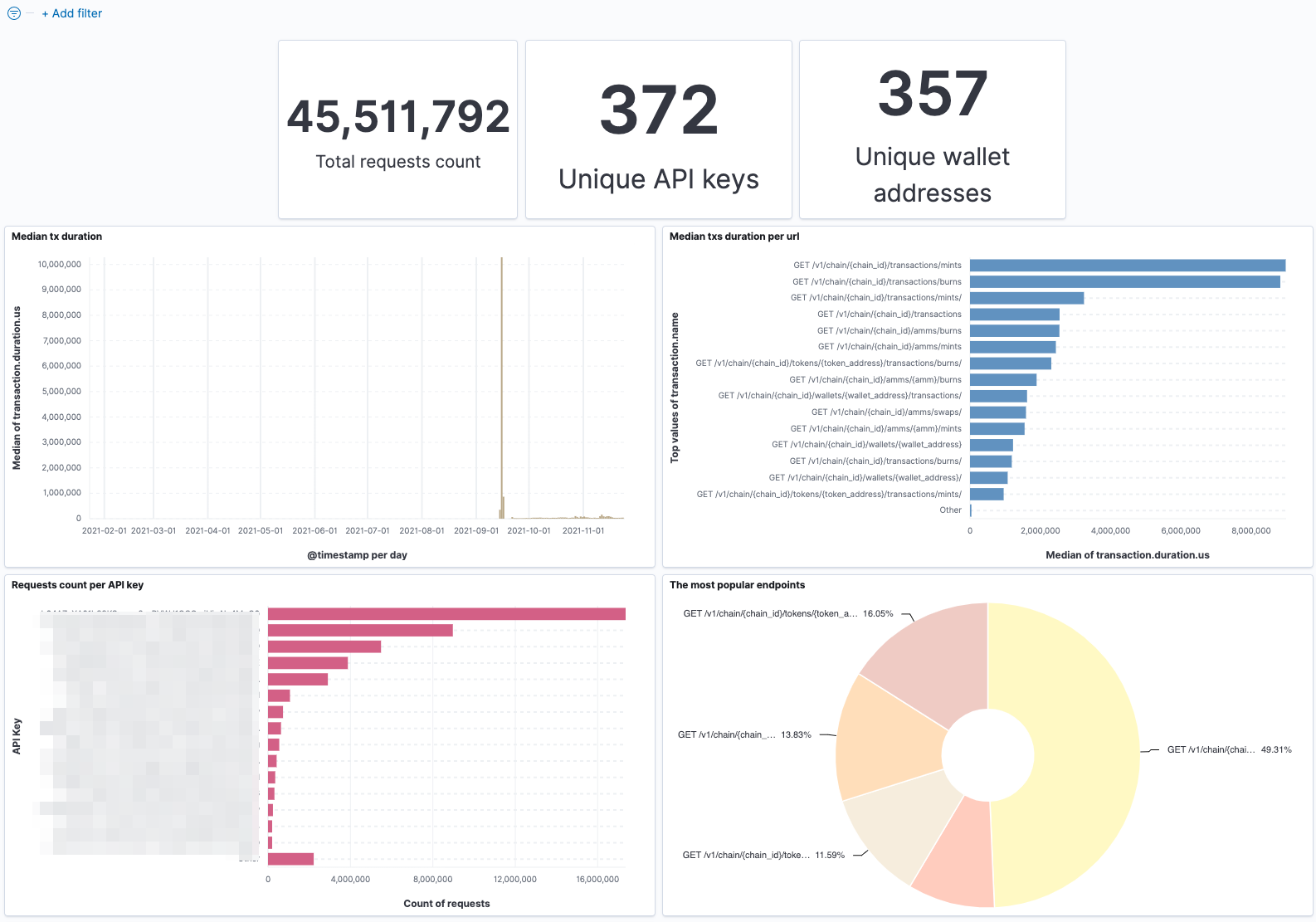 Browser Push Notifications
Stay on top of token prices by using DexGuru browser push notifications. This feature becomes available after connecting a wallet. Go to your settings to enable price notifications for tokens that you add to your Favorites.
User guide: How to enable push notifications?
Network filter inside the Market Selector
Navigating around different ecosystems can be tricky unless you are using DexGuru. Our new network switch allows you to filter tokens by chains right inside the Market Selector. Looking at and analyzing tokens on different networks has never been easier.
Easy access to your favorite tokens
Smiling Emoji 😍 allows quick access to your Favorites. Your beloved markets now are just one click away! This feature is enabled after you connect your wallet.
Coming Soon ™️
Yet another big product update is scheduled for this year with at least one new network and many performance improvements. Our Team is working tirelessly to improve data quality and site performance which was an issue last few weeks.