With Winter 2022 almost over, let's catch up on what we've been up to as the first quarter closes!
We can now observe an actual winter outside the one in the crypto world. The year 2022 hasn't been the easiest for web3 enthusiasts. However, at DexGuru, we believe this is the perfect time to build and improve our platform. For us, this is the time to be creative, innovative, and diligent. Let's take a quick look at what we have accomplished during the last few months and learn why DexGuru is better than ever.
Meta-aggregation
Your orders are now routed most efficiently. Meta-aggregation is a mechanism DexGuru uses to optimize trades and offer you the best rates. To start leveraging its power, simply make a trade on dex.guru. For each transaction, we pull quotes from multiple Dex Aggregators and liquidity sources and compare what route gives you the most tokens for the given amount in. The infographic below provides a visual representation of how it works.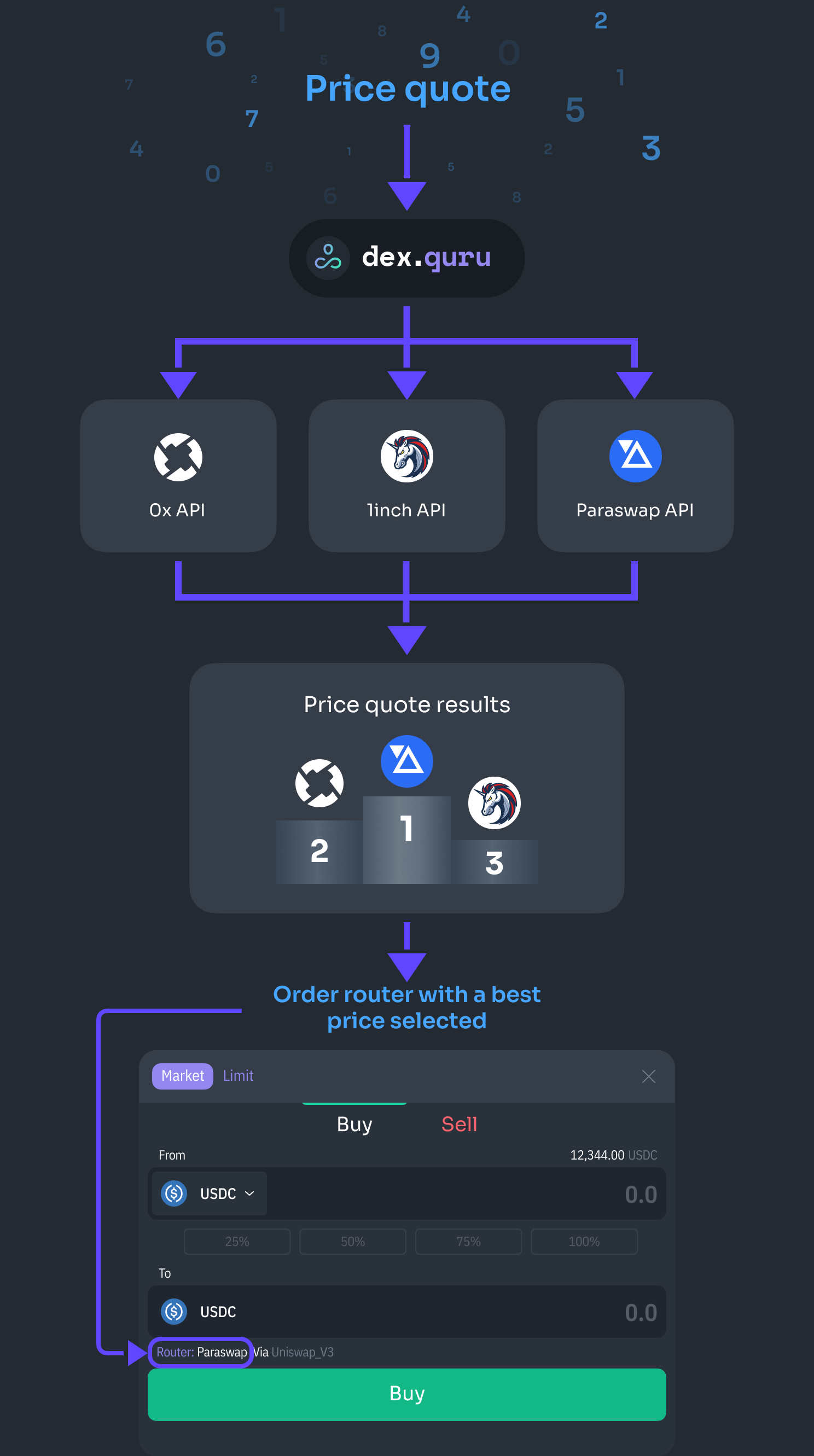 Besides automatically offering you the best rates, we also allow you to switch to any router you want. To change an exchange aggregator being used, click on the Router button inside Trading Tools.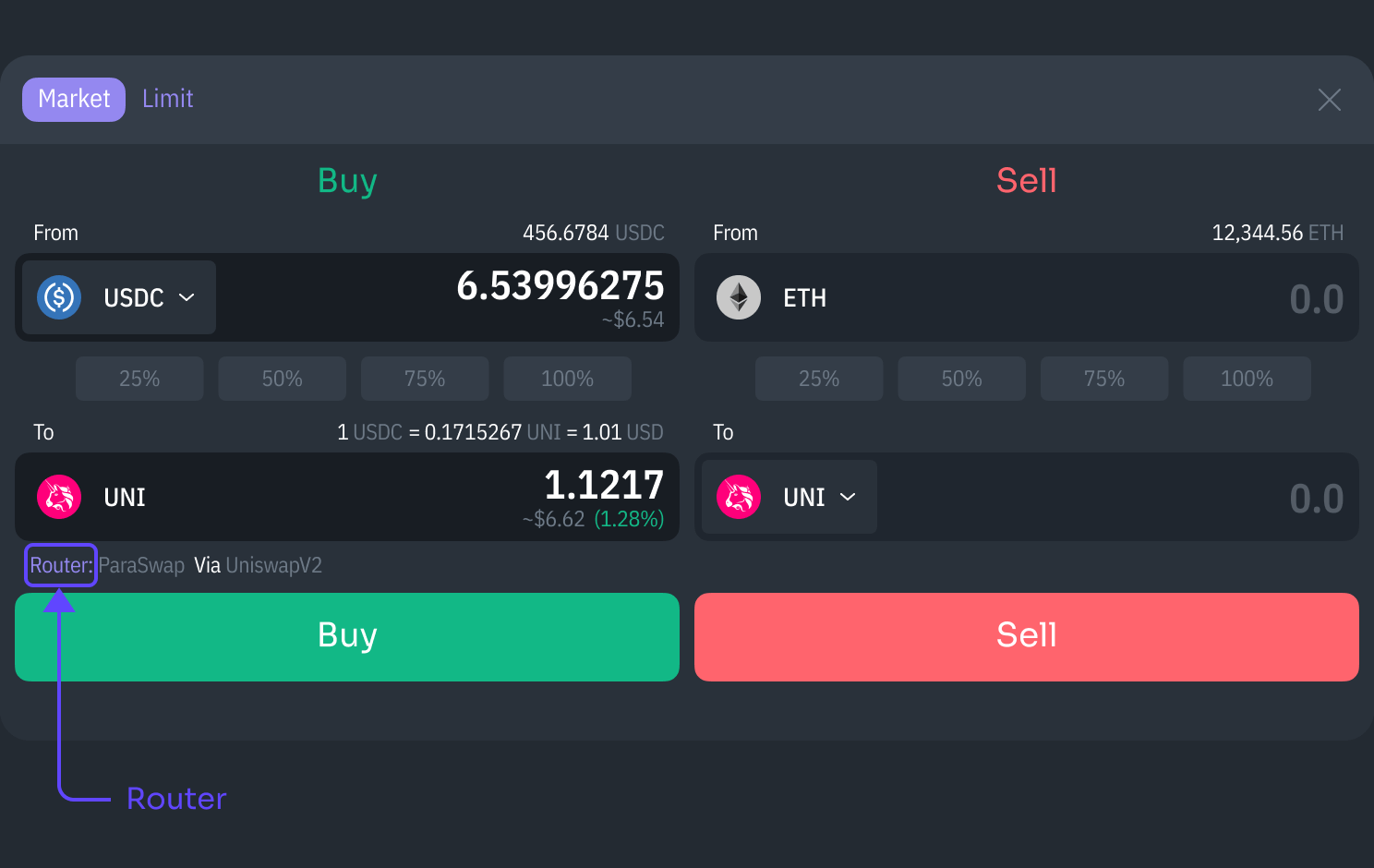 The Router button opens the Router Switch and lets you see quotes for each exchange aggregator. It will show you if a token approval is required or if you have already signed one separately for each aggregator. Pick any router you want, and remember to save it.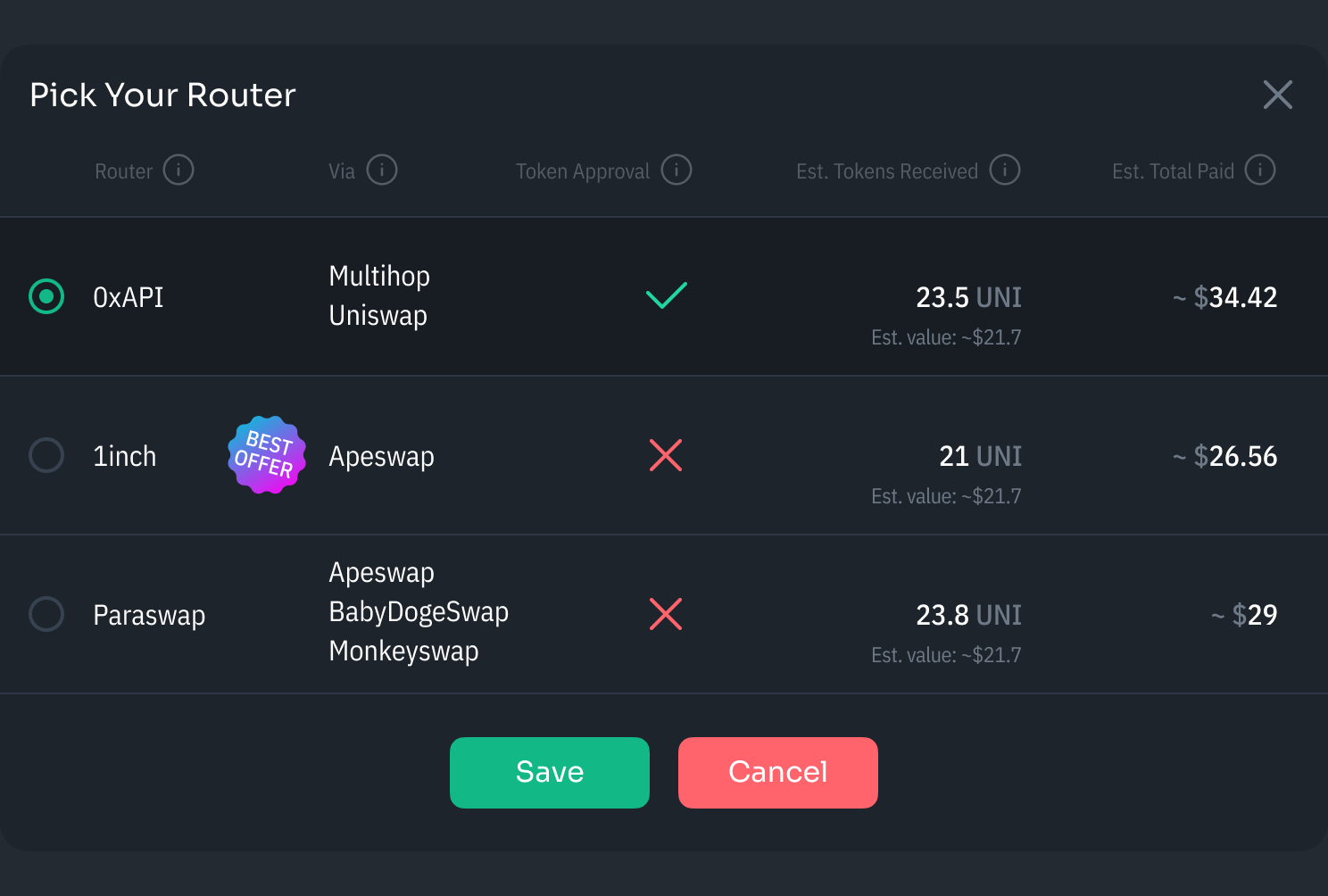 Here is some more good news. Meta-aggregation is an open-source project. So developers are welcome to add additional new routers at GitHub here, or they could use Meta Aggregator in their own projects since we open-sourced it under a permissive MIT license.
Token Explorer (aka Token Tags)
The Token Explorer page allows you to discover token tags and perform cross-asset analysis for tokens that belongs to the same niche, sector, or investment firm's portfolio. In general, a tag can be anything. It unites multiple tokens with similar qualities into one set. Token Explorer is an excellent tool for exploring market correlation and discovering new tokens.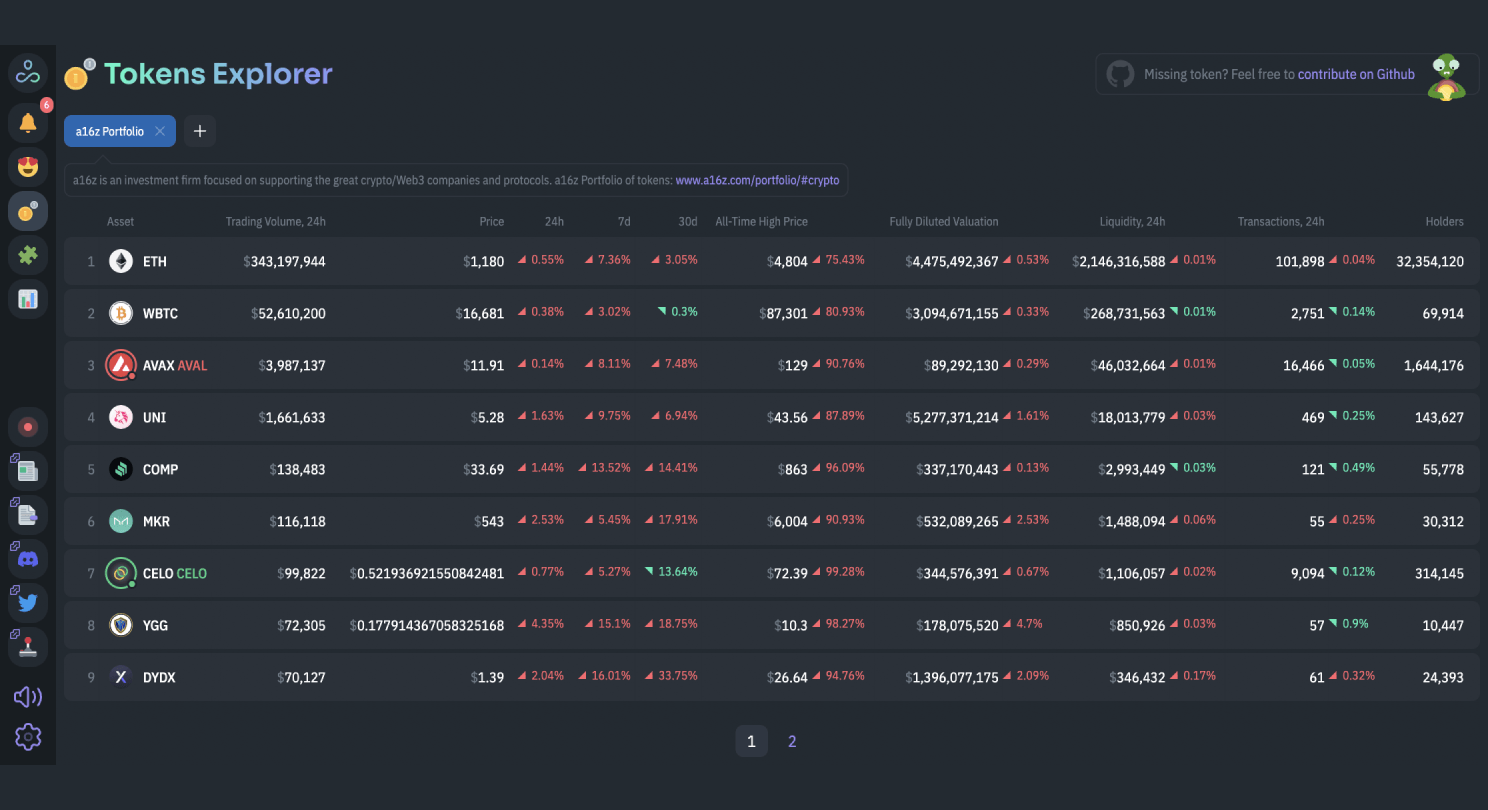 Examples of token tags: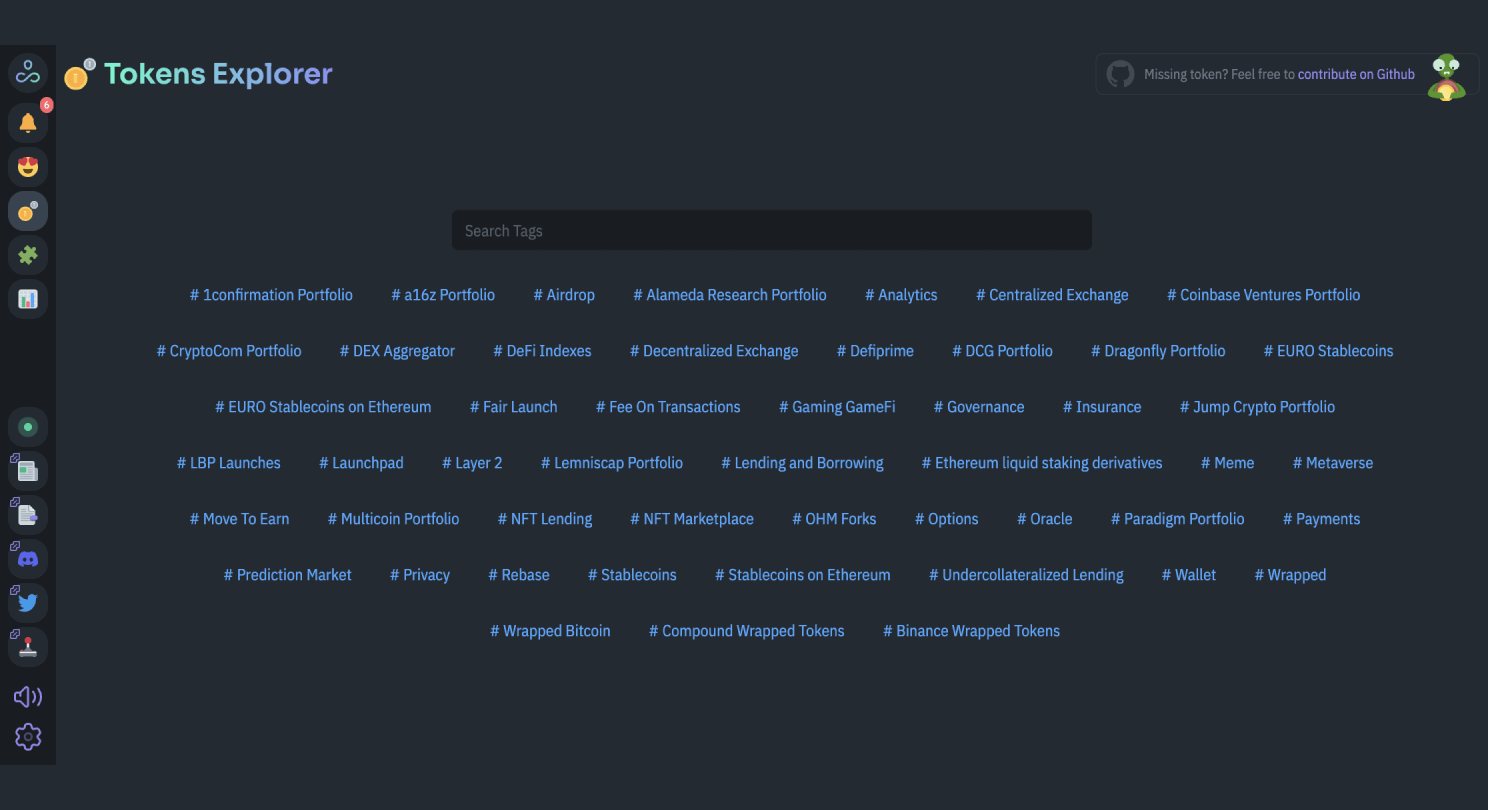 Since we don't want to be a gatekeeper on off-chain data, we open-sourced Token tags for better transparency. Therefore, we encourage community to participate in adding new tokens and new tags to Github repository.. This repo is under GPL license.
Note that token tags are NOT investment advice, a stamp of approval, or any kind of recommendation.
To open Token Explorer, look for a coin emoji in the left sidebar.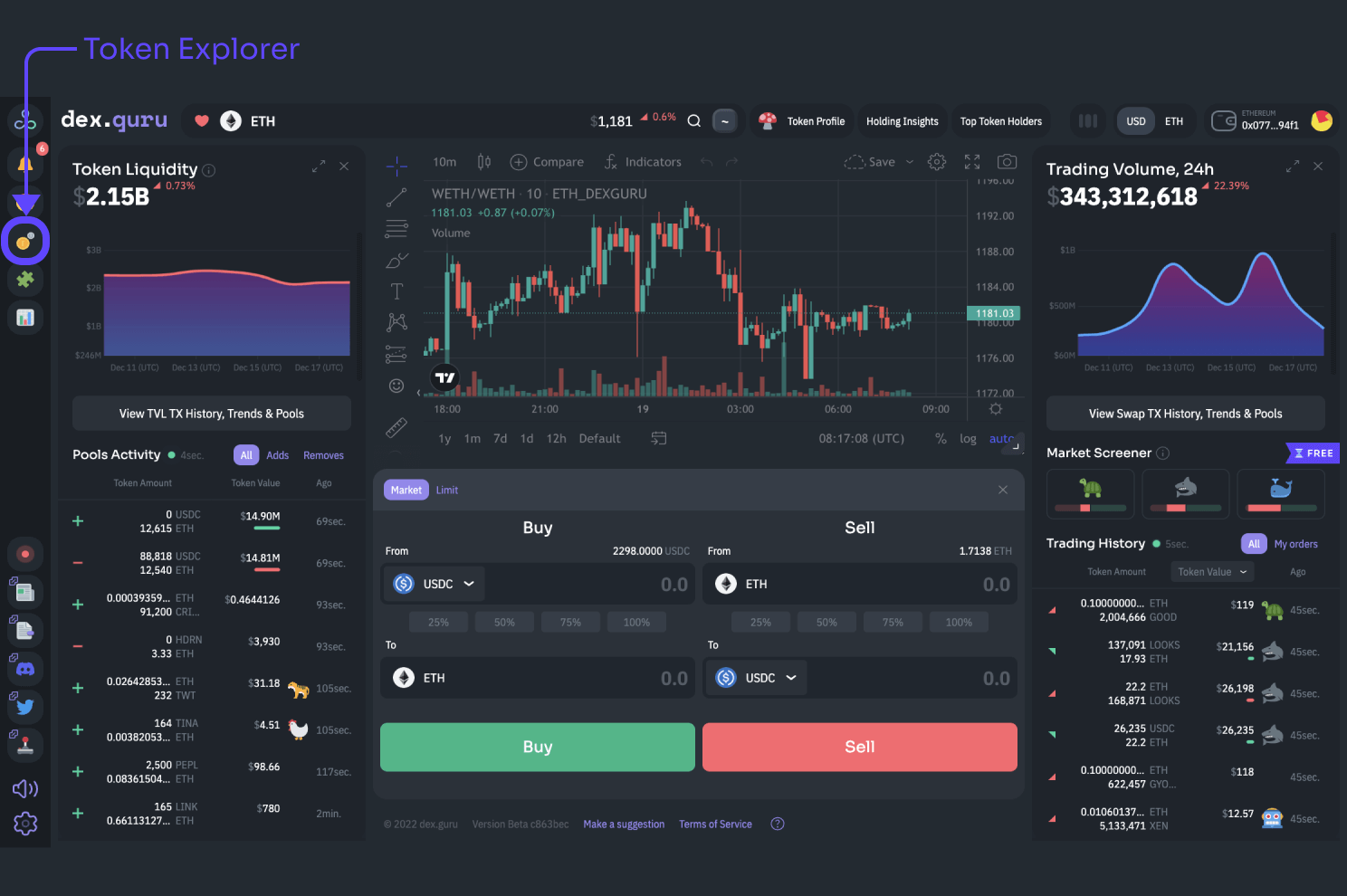 Improved Token Profile
Token Profile is one of the most popular features on DexGuru and is a tool for evaluating tokenomics. It is crucial to us to provide the best and most useful on-chain information about tokens. Hence, we added a few new token metrics, such as
Median Holding Time - helps you identify how bullish or bearish traders are about the token.
Holding Time Distribution - similar to Median Holding Time, can help you identify how bullish or bearish traders are about the token.
Holding Balance Distribution - allows you to assess how popular a token is with retail traders. It also shows you if there are few or many whales holding large sums of tokens, making the token very volatile.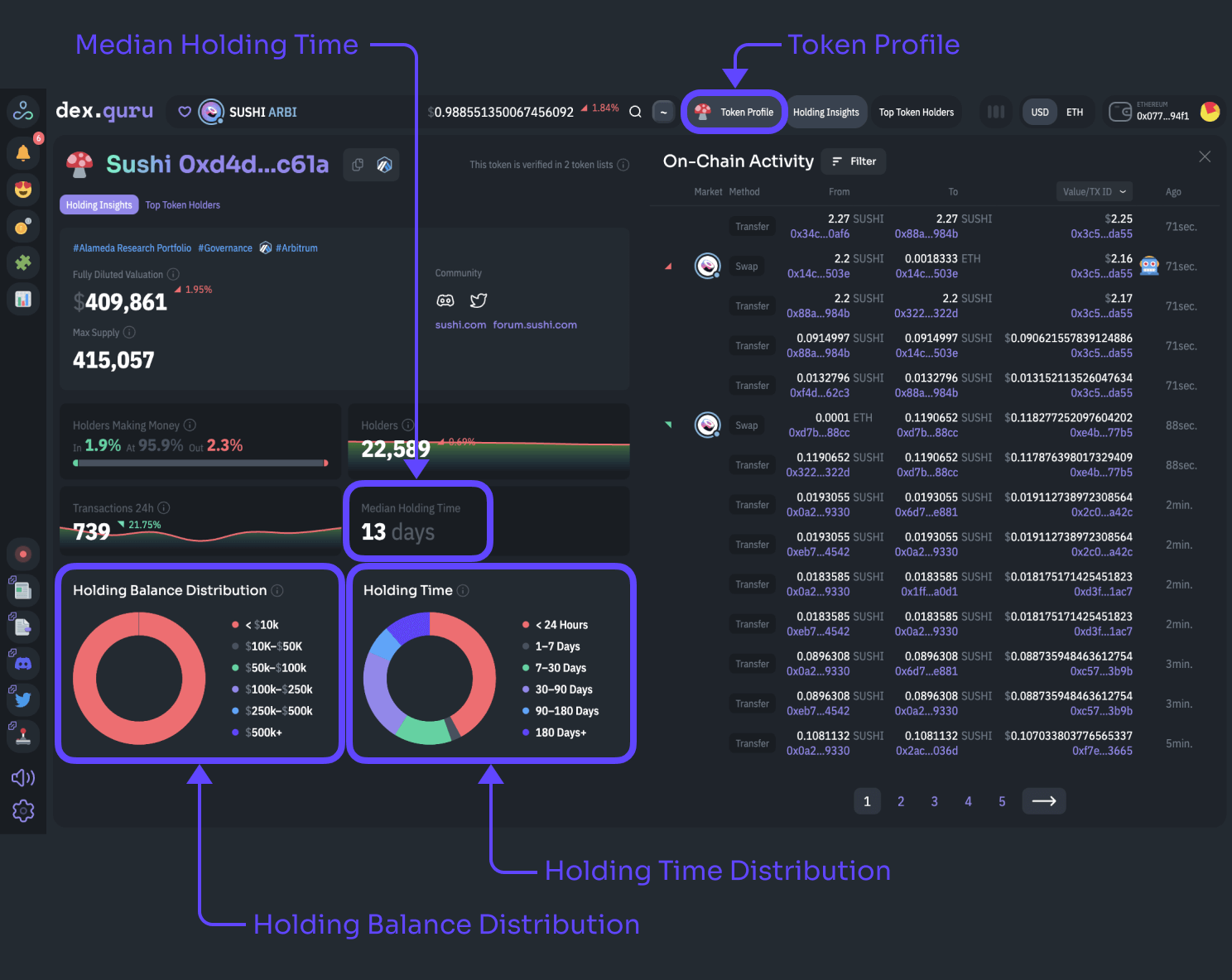 There is more to come in Token Profile this winter, so stay tuned!
On-chain DEX Markets Overview
The DEX Markets Overview dashboard aims to provide a quick overview of on-chain markets. It is easy to see how trading volume and TVL are distributed across DEXs that we support using this tool. The dashboard consists of two main parts:
Trading Volume

Total Value Locked TVL
All this information can help you identify the best liquidity-providing opportunities and recognize the most trusted projects.
Look for a chart emoji on the left sidebar menu to open DEX Markets Overview, or go straight to https://dex.guru/markets.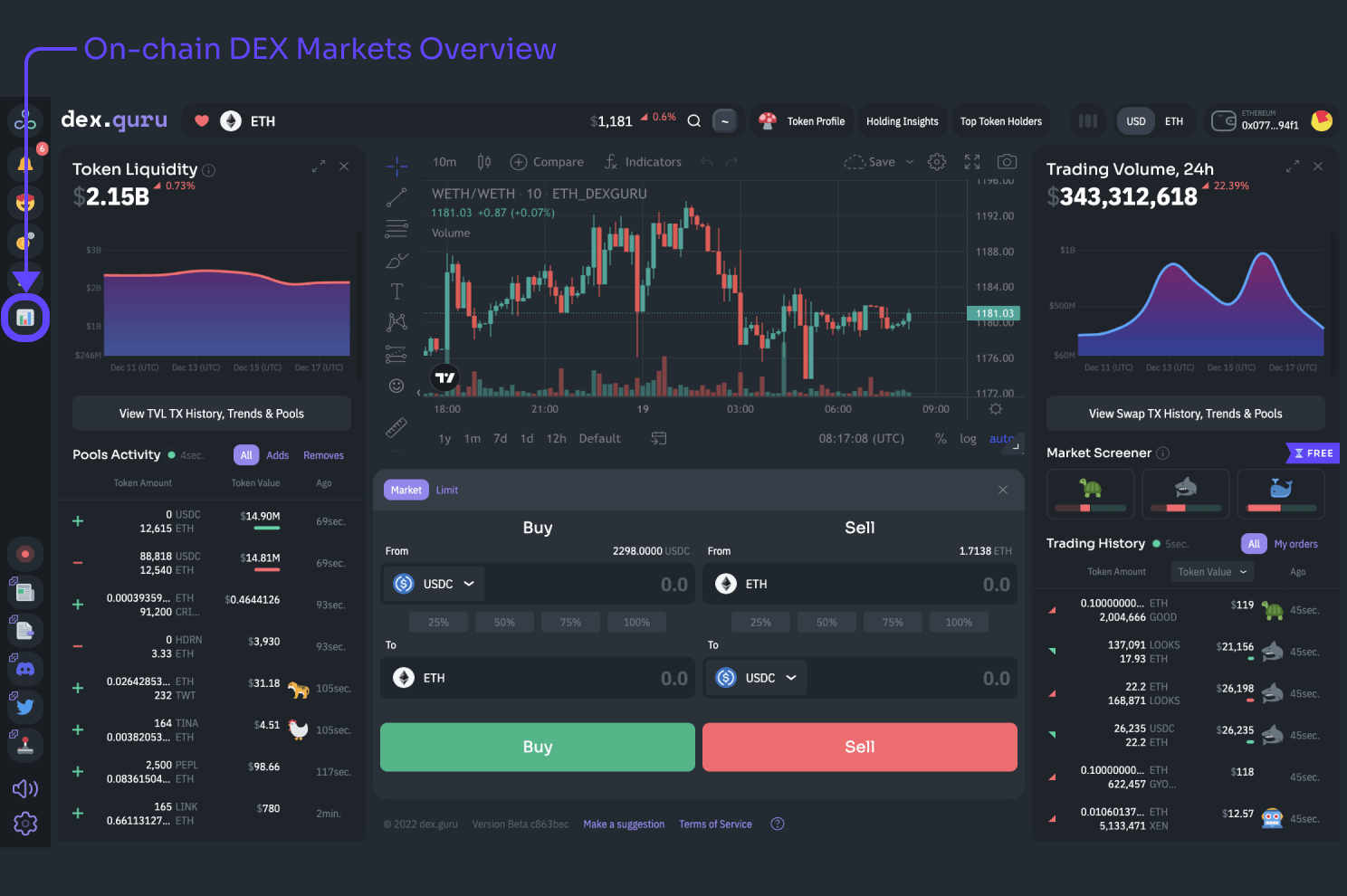 Custom Chart Indicators
This time we went as far as adding our custom indicators to token charts. The two custom indicators are:
1. Token Liquidity Indicator
Allows you to directly see the token's liquidity over time on the chart. Learn more about how we calculate liquidity here.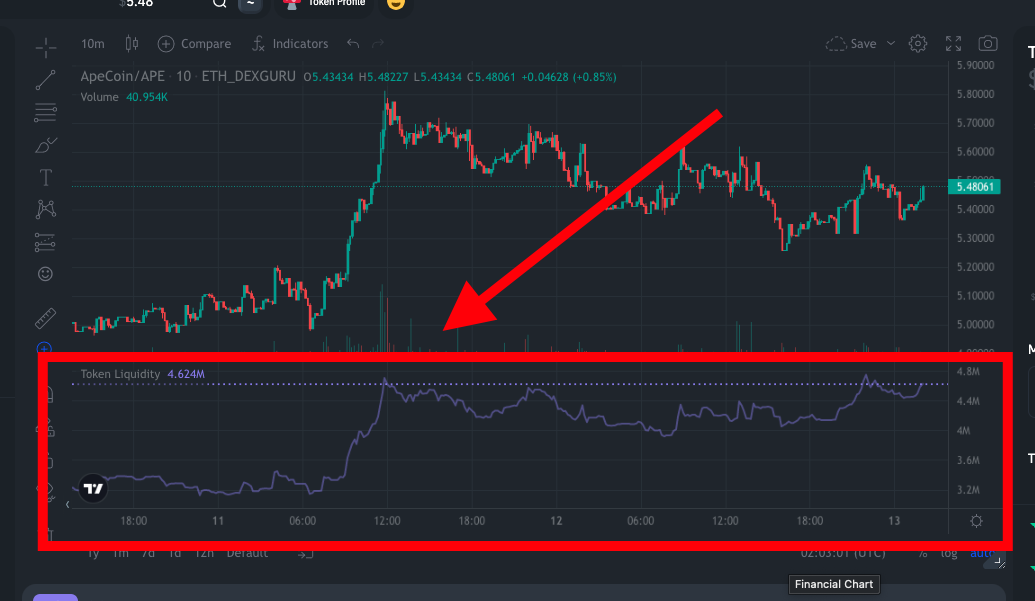 2. Whales Volume Indicator
Reflects the trading volume by Whales 🐳 (heavy Traders with $500k+ of trading volume in the last 30 days).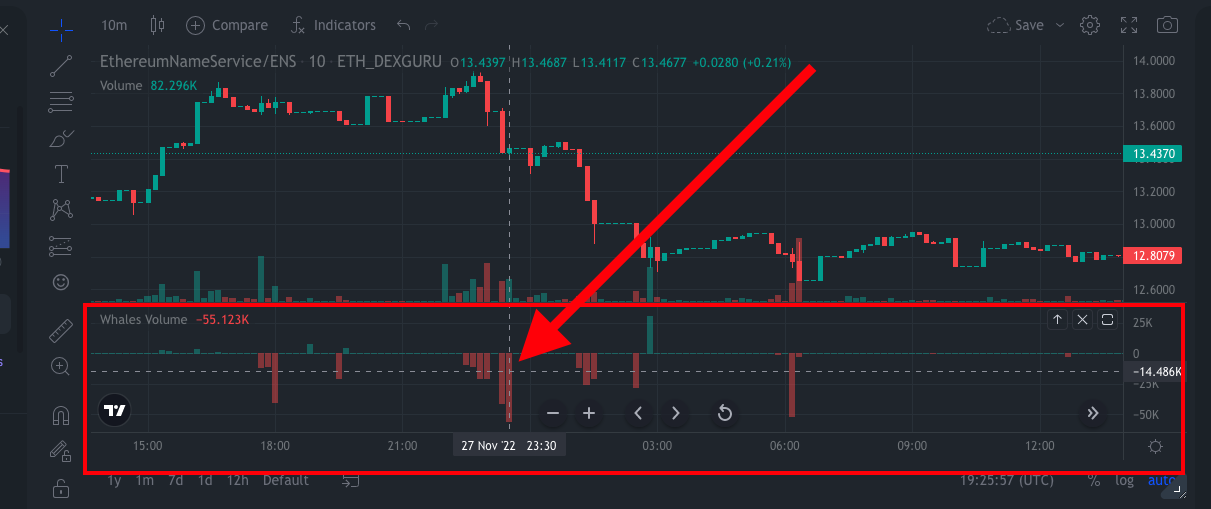 The formula is calculated in USD and uses only transactions by Whales 🐳.

To add custom indicators to your chart:
Go to Indicators

Look for the script names called "Token Liquidity" or "Whales Volume"
Transaction Analyzer
TX Analyzer combines multiple on-chain events into a single transaction by TX ID (aka TX hash).
To open it, click on TX ID inside the On-Chain Activity table.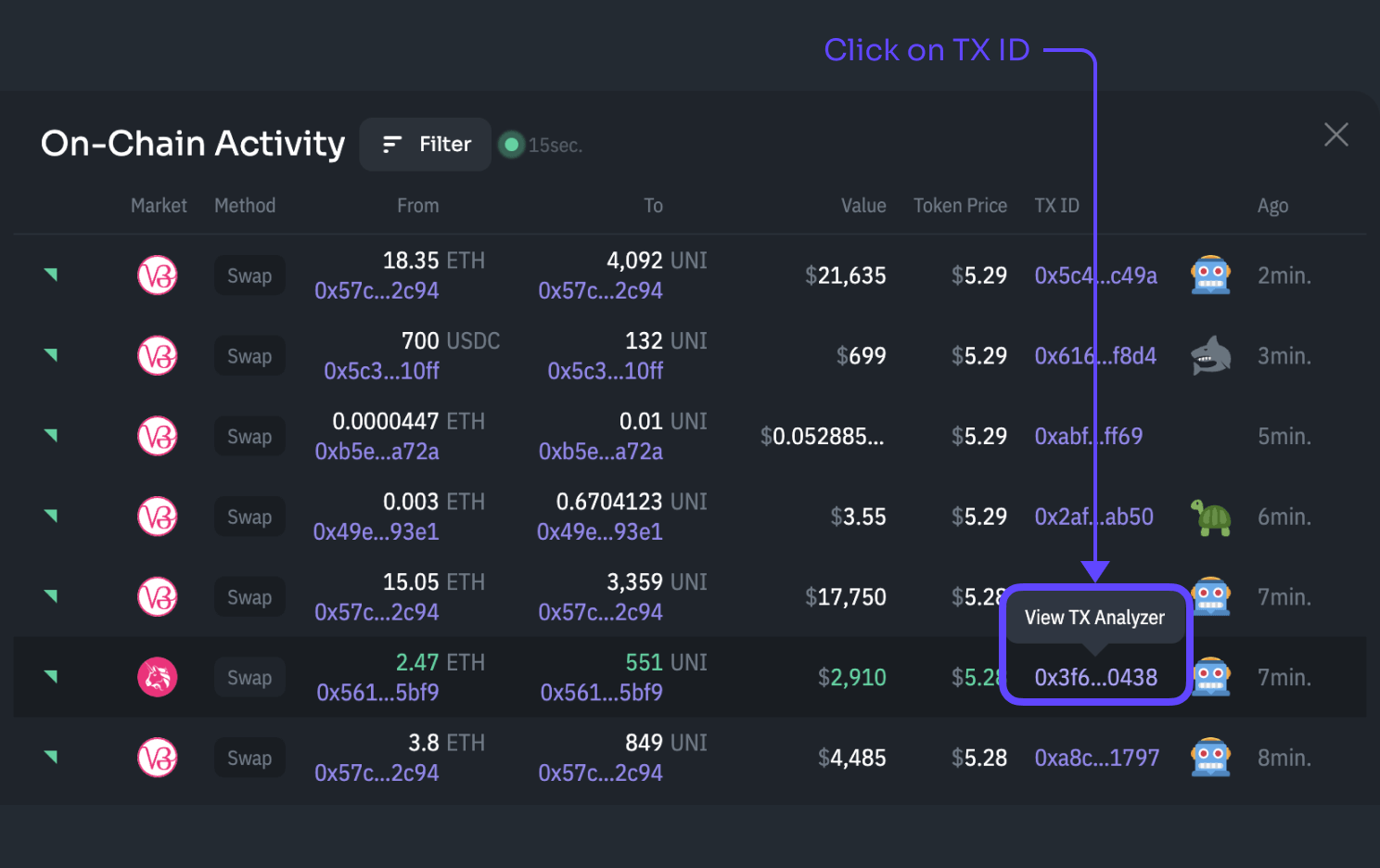 The Analyzer provides you with useful extra information. For example, you can see who the initiator(caller address) of the transaction is. Moreover, it explains what happened during the transaction under the "Transaction Actions" field and breaks it down into transfers under "Tokens Transfers".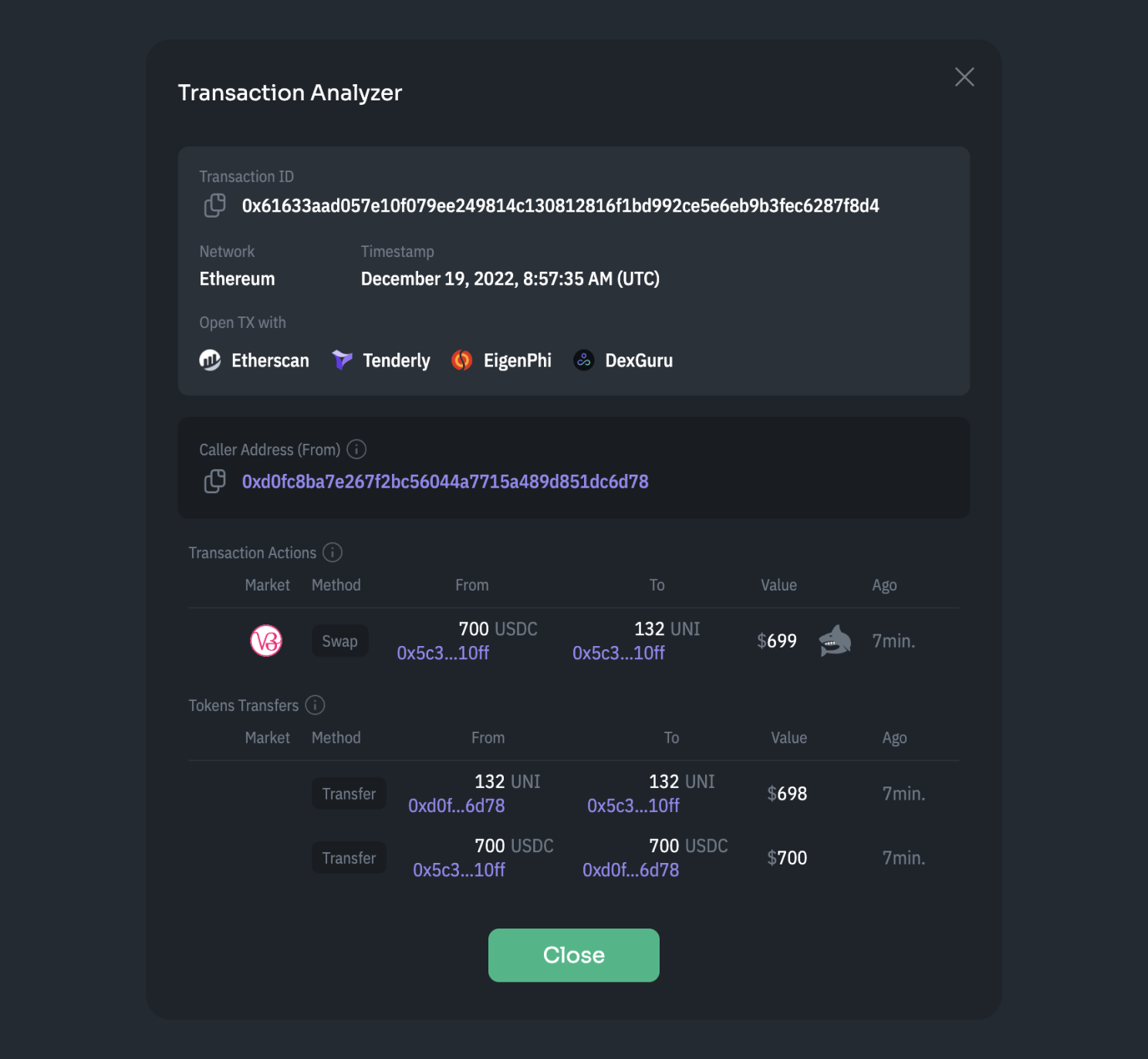 Mobile Redesign
During the last three months, mobile users have outnumbered desktop users by one and a half times. It happened even though we have multiple features that are not available on mobile.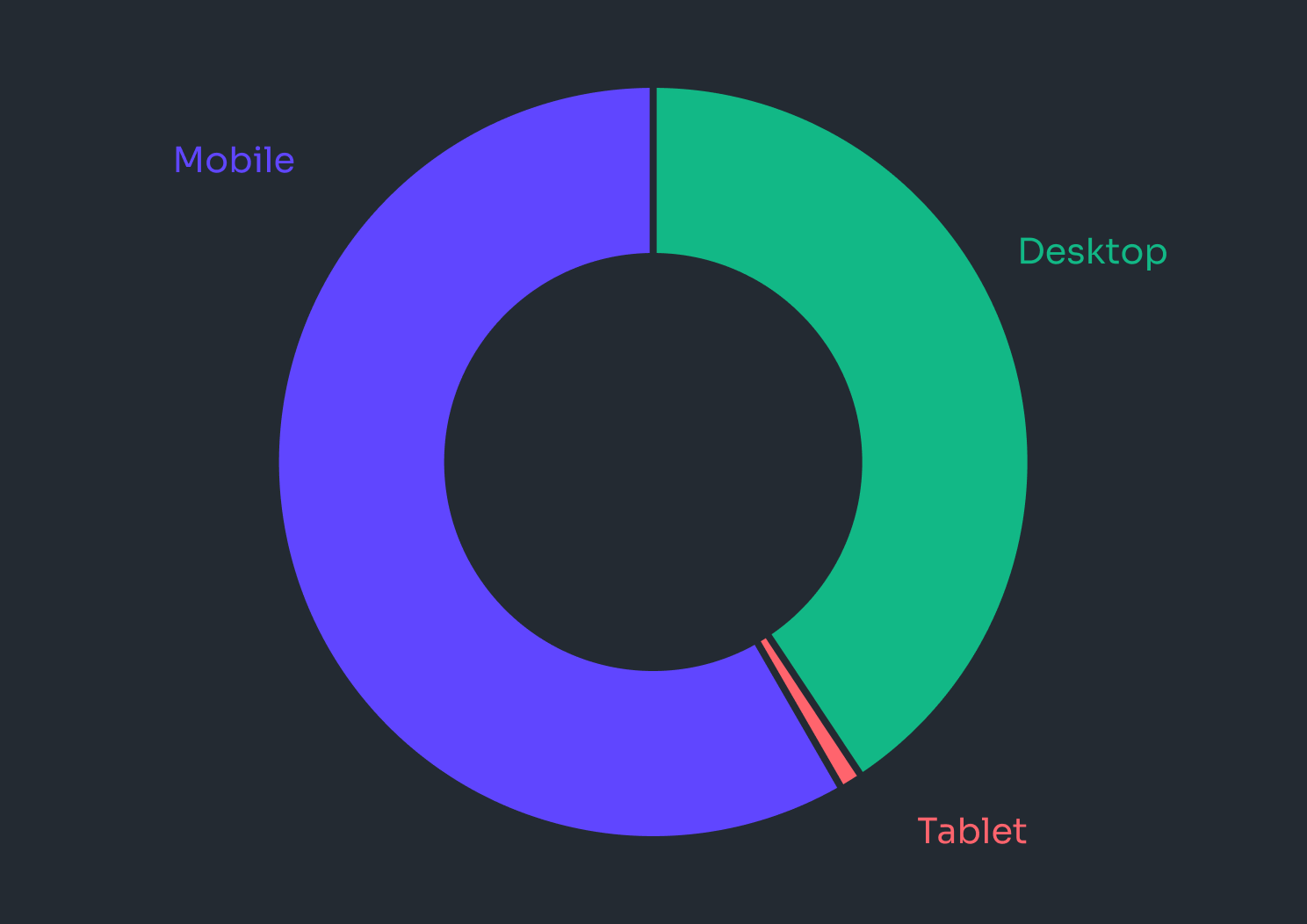 Hence, we are determined to improve the mobile experience and bring more features to smartphone users. The best way to use DexGuru on mobile is through a web3 wallet app (mobile dApp browser). If you have a web3 wallet app on your phone, look for the browser inside and search for dex.guru there.
Once you can connect your wallet, here are three new things that are available to you on your smartphone:
1. Account Profile
Discover and deep dive into accounts' history to see their activity and balances. Account Profile lets you see exactly what different wallets have been up to recently. After the recent mobile update, it is accessible by clicking on TXs inside the Liquidity or Activity tabs.
Moreover, you can see your personal account profile by going to your settings and looking for a turtle emoji.
2. TX Analyzer
Transaction Analyzer, once only available on desktop and which has already been described above, is now available on mobile. To open it, click on TX id inside the On-Chain Activity table.
3. Improved Token Profile
Token Profile is now fully accessible on mobile. It used to be limited on smartphones due to inferior performance and limited screen space. However, we did our best to provide you with an unmatched mobile Token Profile experience. Check it out right now by clicking the Profile button on the bottom menu.
4. Tokens Explorer
Token Explorer is a new feature described above. It is accessible on mobile through the hamburger menu located in the top right corner.
5. On-Chain DEX Markets Overview
Last but not least is On-Chain DEX Markets Overview. It is mentioned above and available on mobile through the hamburger menu in the top right corner.
New DEXs and Chains
New DEXs are constantly emerging in the DeFi space, and we are on a mission to provide their best coverage. Currently, we support more than 80 DEXs and are constantly looking for new ones. You can find their full list here.
Here is a list of recently connected ones:
BabyDogeSwap
KyberSwap Elastic
RadioShack
PadSwap
BaoSwap
Besides, we're happy to announce Dex.Guru is live on GnosisChain 🔥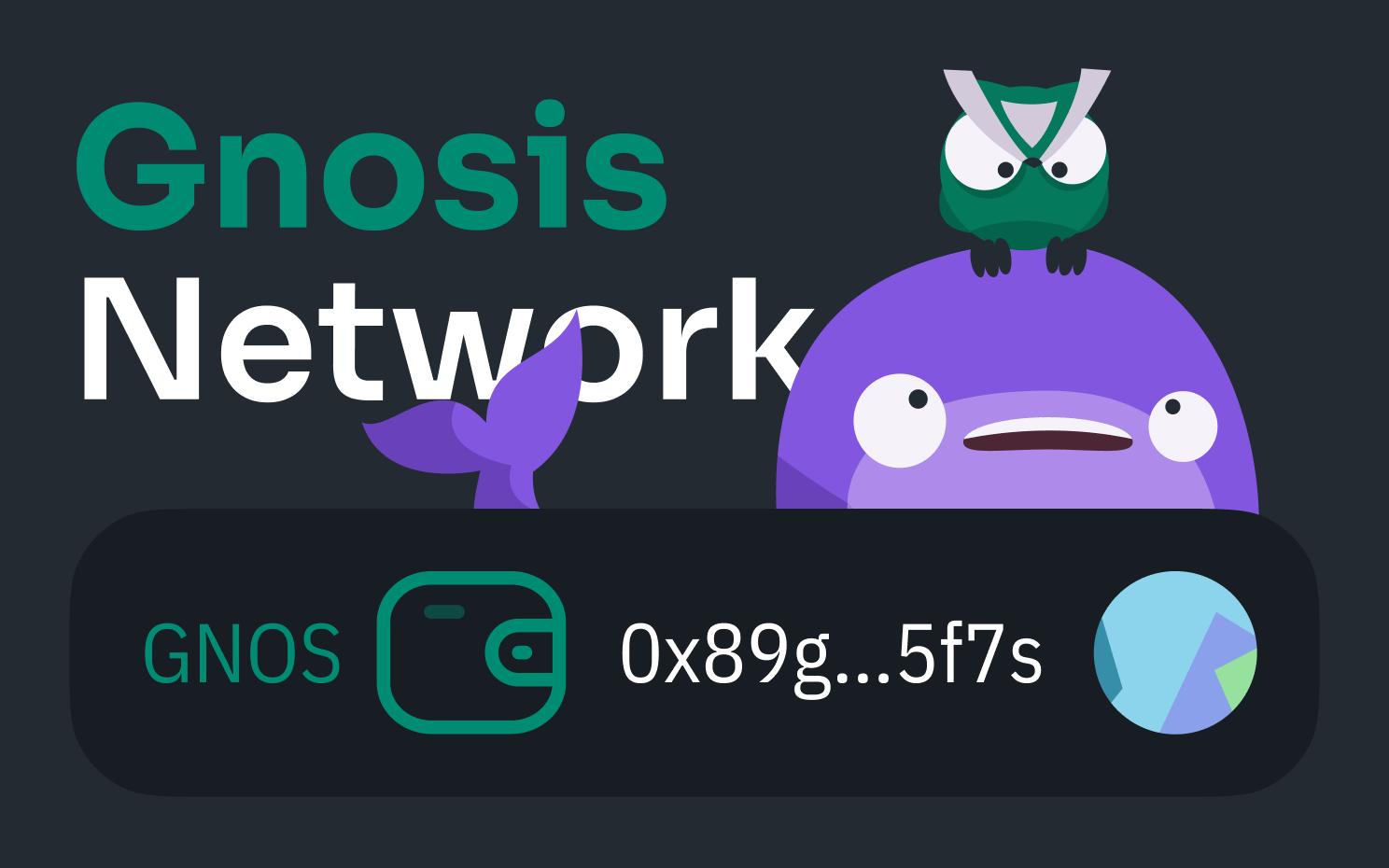 If you want us to consider indexing your DEX, you can submit your proposal to our Discord channel.
Thank you!
Thank you for taking the time to go over our new features. We are always open to your feedback on our Feedback board or Discord