As the DeFi ecosystem continues to grow at an unprecedented rate, it has become increasingly important to have access to reliable data and insights.
That's where DexGuru comes in - our platform is designed to provide traders and investors with real-time data and analytics on a wide range of Decentralized Exchanges (DEXs) across multiple EVM-compatible chains.
In this Q1 post, we will be taking a closer look at some key trends from the world of DeFi trading over the past few months, from the rise of new DEXs to the increasing popularity of cross-chain trading.
Whether you're an experienced trader or just starting to explore the world of DeFi, DexGuru is your go-to source for accurate on-chain analysis. So let's dive in and see what the first quarter of the year had in store for DeFi traders and investors!
Cross-chain swaps
Cross-chain swaps are becoming increasingly important in the world of Decentralized Finance (DeFi). By enabling the seamless exchange of assets between different blockchain networks, users are no longer limited to a single ecosystem. By partnering with Li.Fi, we aim to provide our users with the tools and technologies to navigate this complex and rapidly evolving ecosystem. To access the feature, go to the Cross-chain tab inside Trading Tools.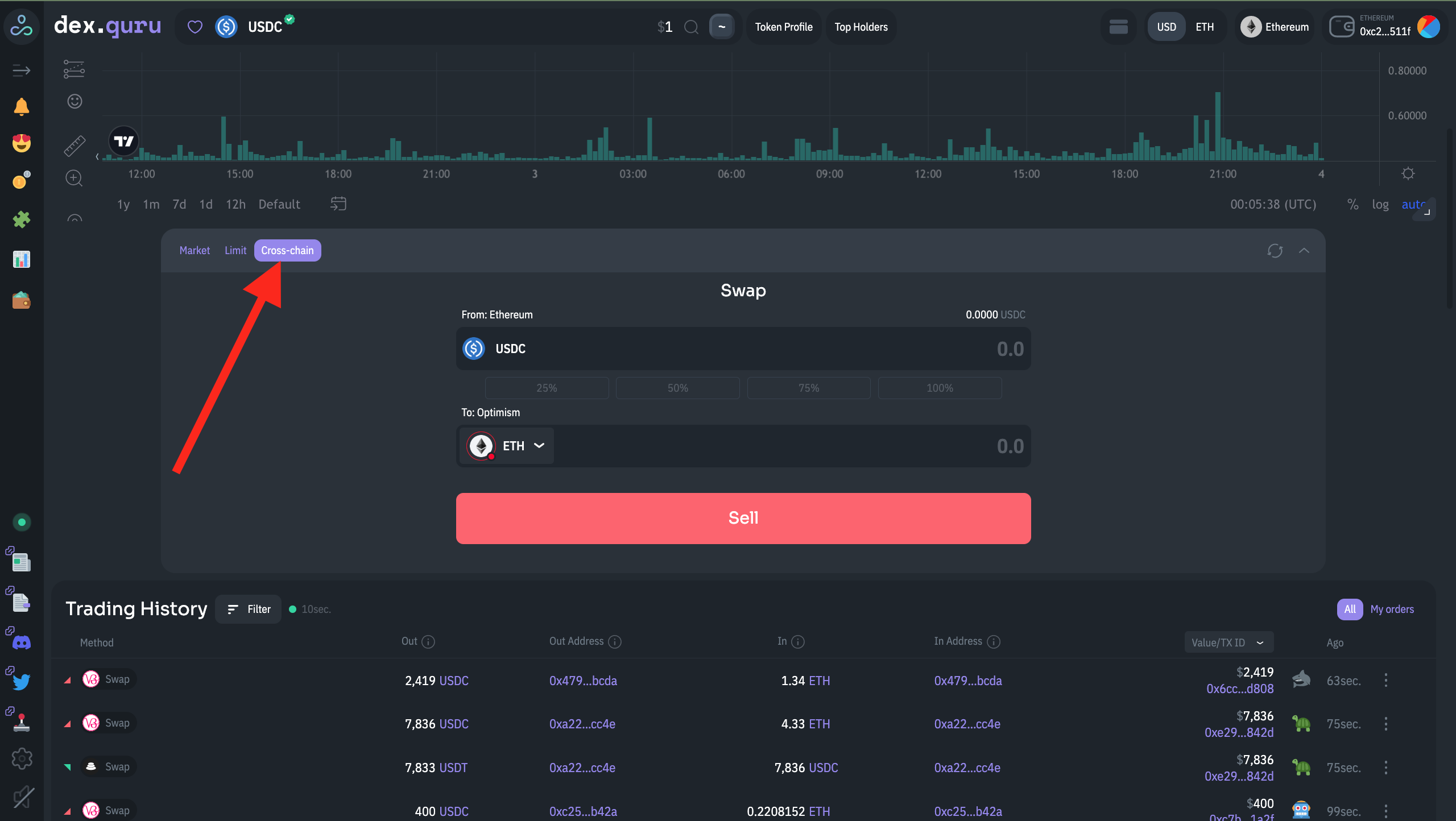 Mobile Apps
We launched mobile apps on both Android and iOS platforms. The new mobile apps offer the same functionality as the web-based platform. The release of mobile apps is a response to the growing demand for mobile trading and investing in the DeFi ecosystem. The apps are designed to be user-friendly and intuitive, with a sleek and modern design that makes it easy to navigate and access the information you need. Download the app now in Google Play or App Store.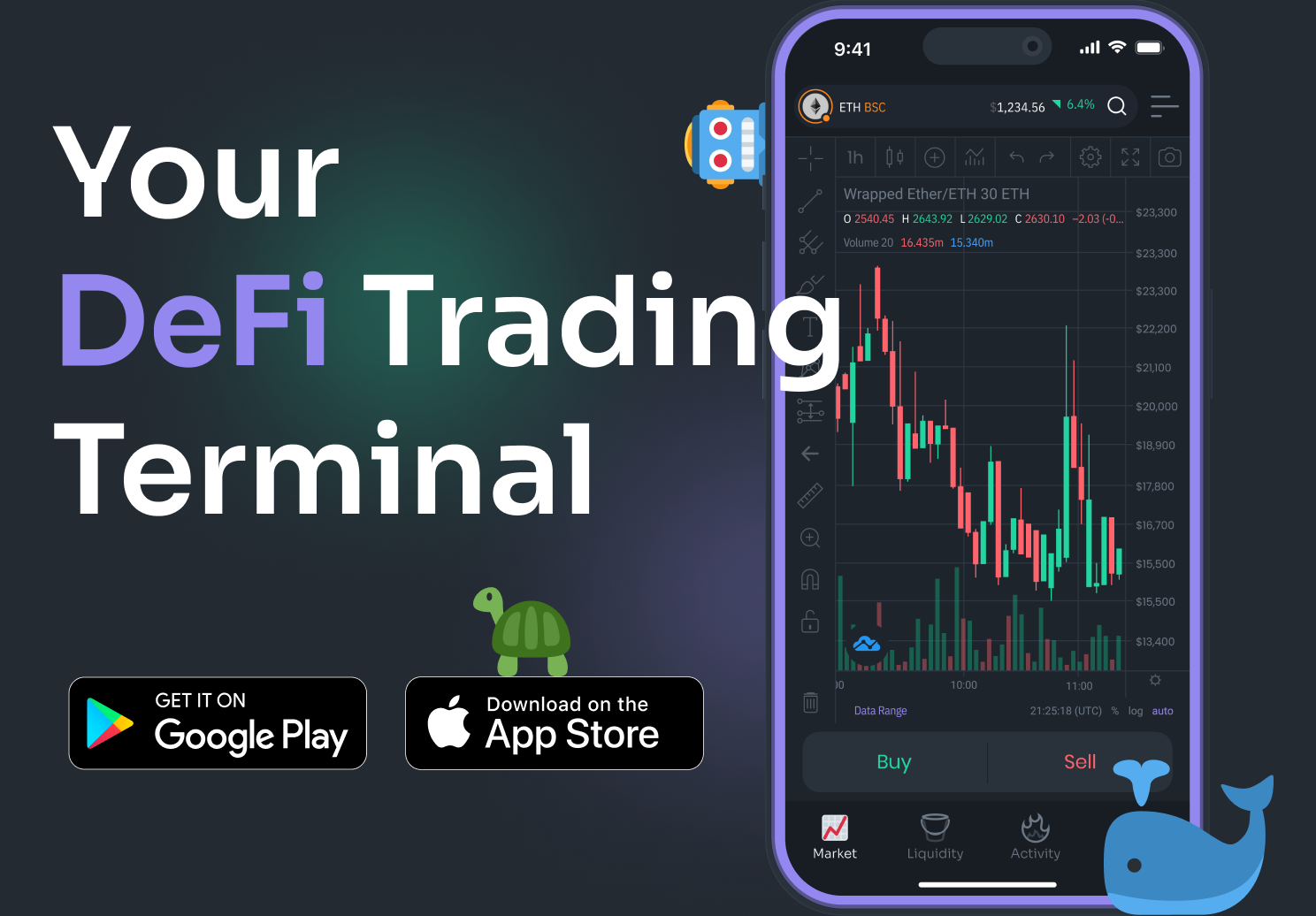 Vertical Layout
The vertical layout offers a better view of the charts and is available for all screen types. Initially designed for smaller screens, we quickly realized this new layout was an excellent solution for users looking for an improved charting experience. The layout is easy to use and navigate, and users can switch between the new and old layouts with just a few clicks.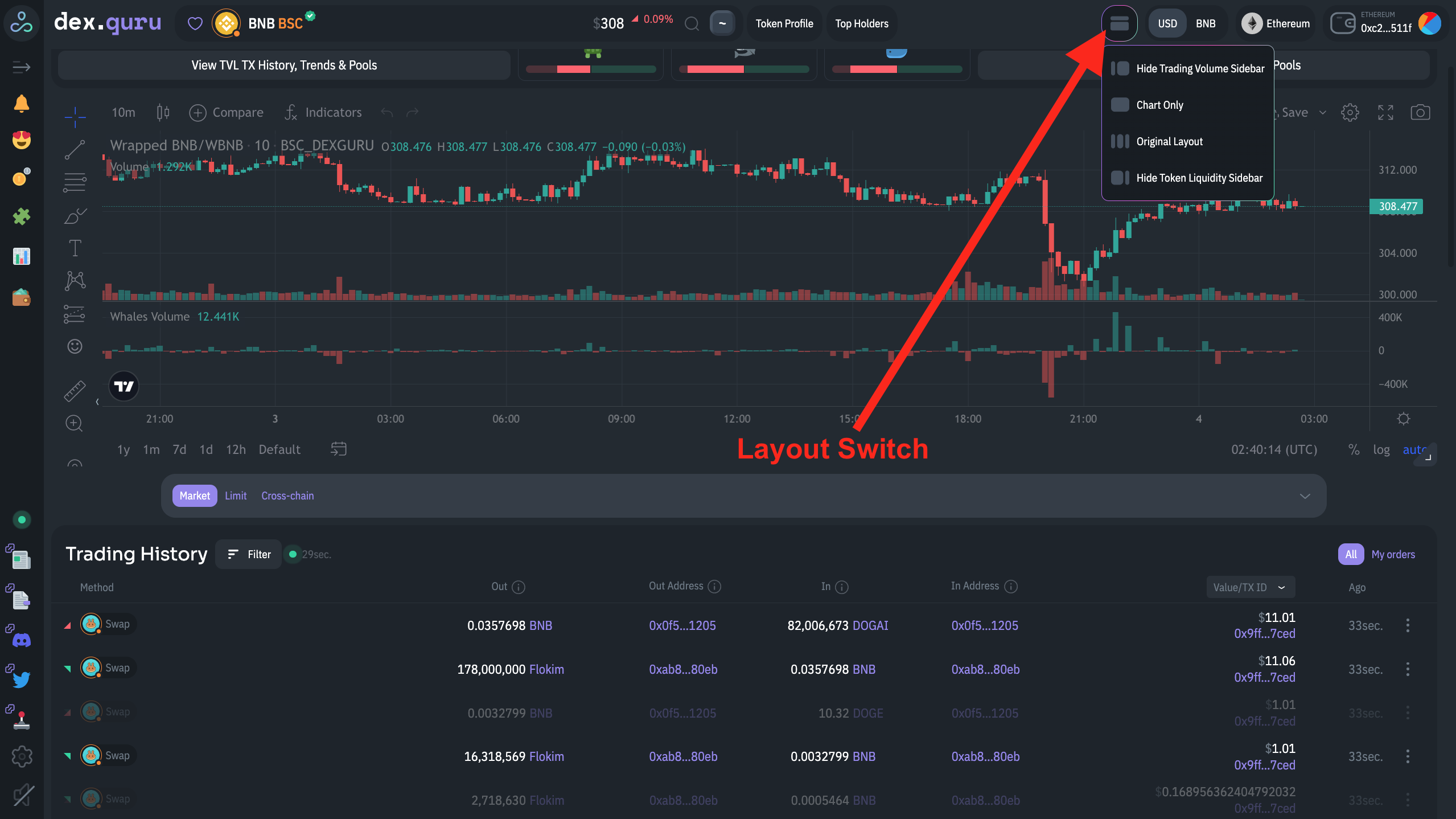 The "To CSV" button
One of the new standout features of DexGuru is its ability to allow users to download on-chain transactions in CSV format for any account address or token. It is possible to apply filters to the list of transactions before downloading them.
The ability to apply filters to the list of transactions adds an extra layer of flexibility and control to this feature. Users can filter transactions by various parameters such as transaction type, token, amount, and date range. This allows them to isolate specific transactions and analyze them in greater detail easily.
This feature can be particularly useful for traders who want to keep track of their trading activity or for those who need to report their cryptocurrency transactions for tax purposes. Look for the button in the top right corner anywhere where you see the On-Chain Activity table.
Custom names for account addresses
By default, cryptocurrency account addresses consist of a long, complex string of alphanumeric characters. These addresses can be difficult to remember and confusing to work with, especially for novice users. DexGuru's custom name feature addresses this issue by allowing users to assign a more memorable and user-friendly name to any account address.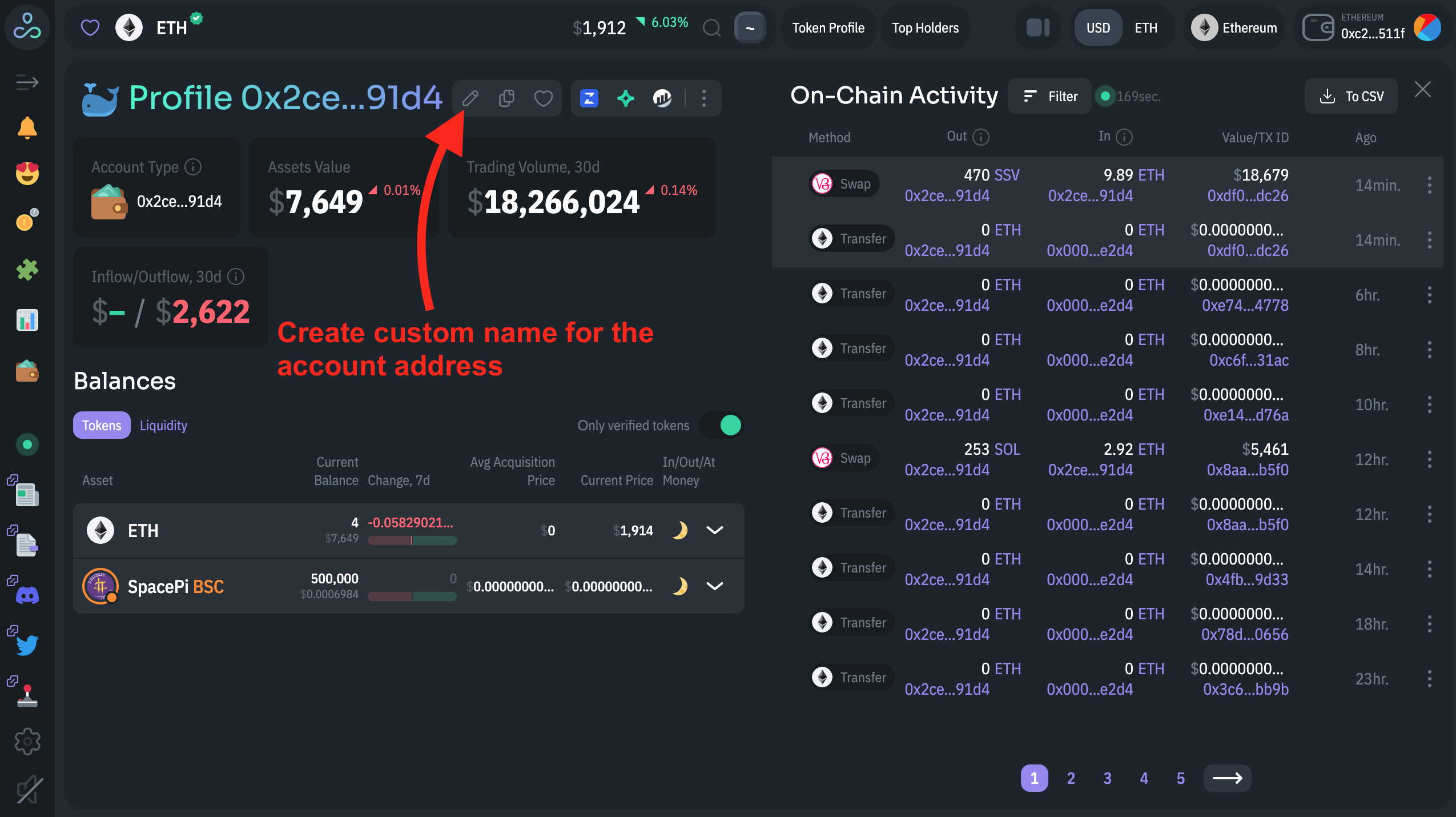 Once a user creates a custom name for an account address, DexGuru automatically adds it to the user's favorite account addresses list. This makes it easy for users to access these account addresses quickly and easily from the DexGuru dashboard.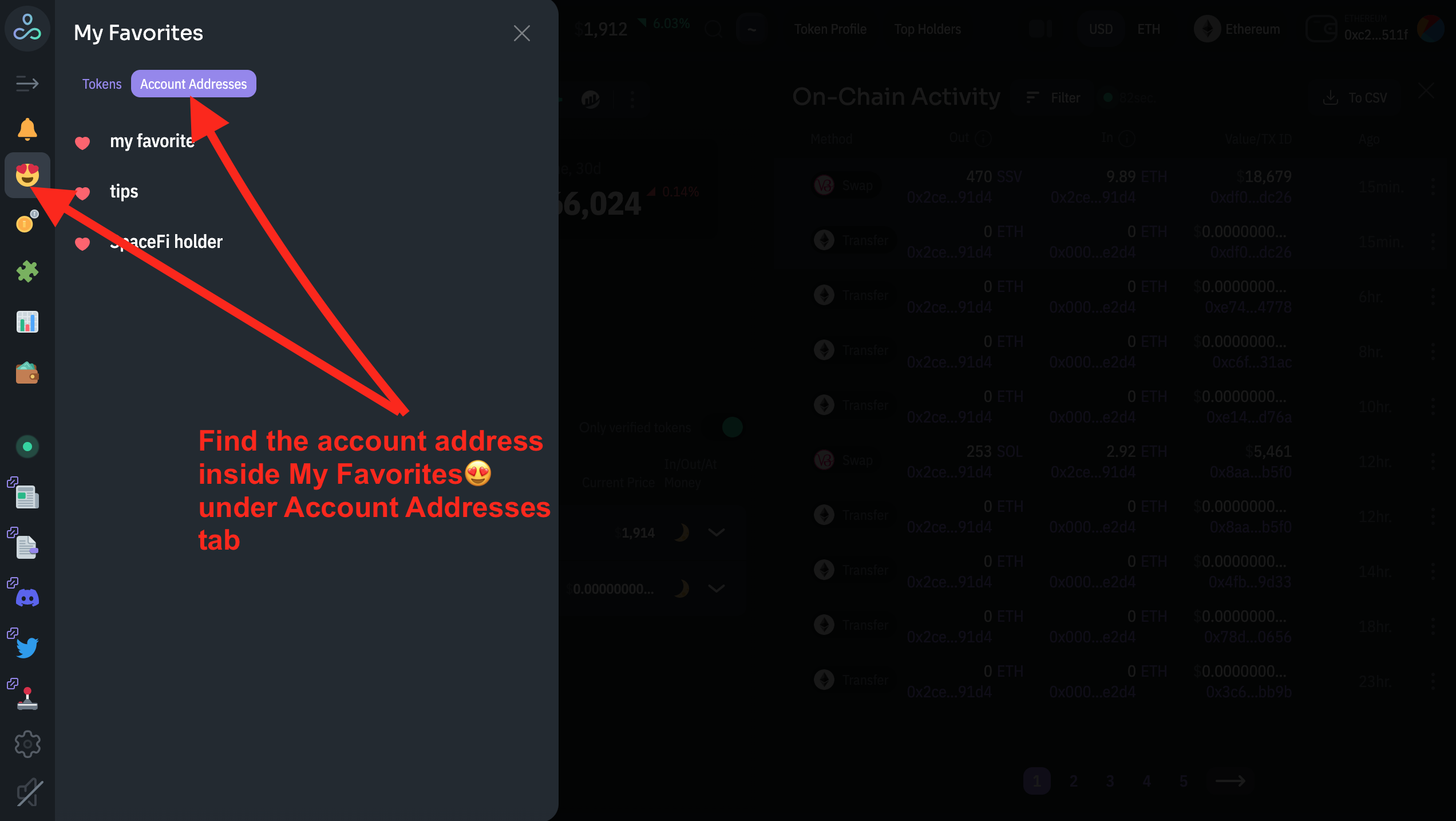 Notifications for account addresses' activity
https://www.youtube.com/watch?v=mWBhl2N1WqU
This feature lets users receive real-time notifications for on-chain activity associated with any account address, including token transfers, swaps, and liquidity adds/removes. This lets users stay informed about account addresses that are on their watchlist and respond quickly to any changes in their cryptocurrency holdings. Notifications can be sent directly to your Telegram account and to the Alerts & Notifications section in DexGuru.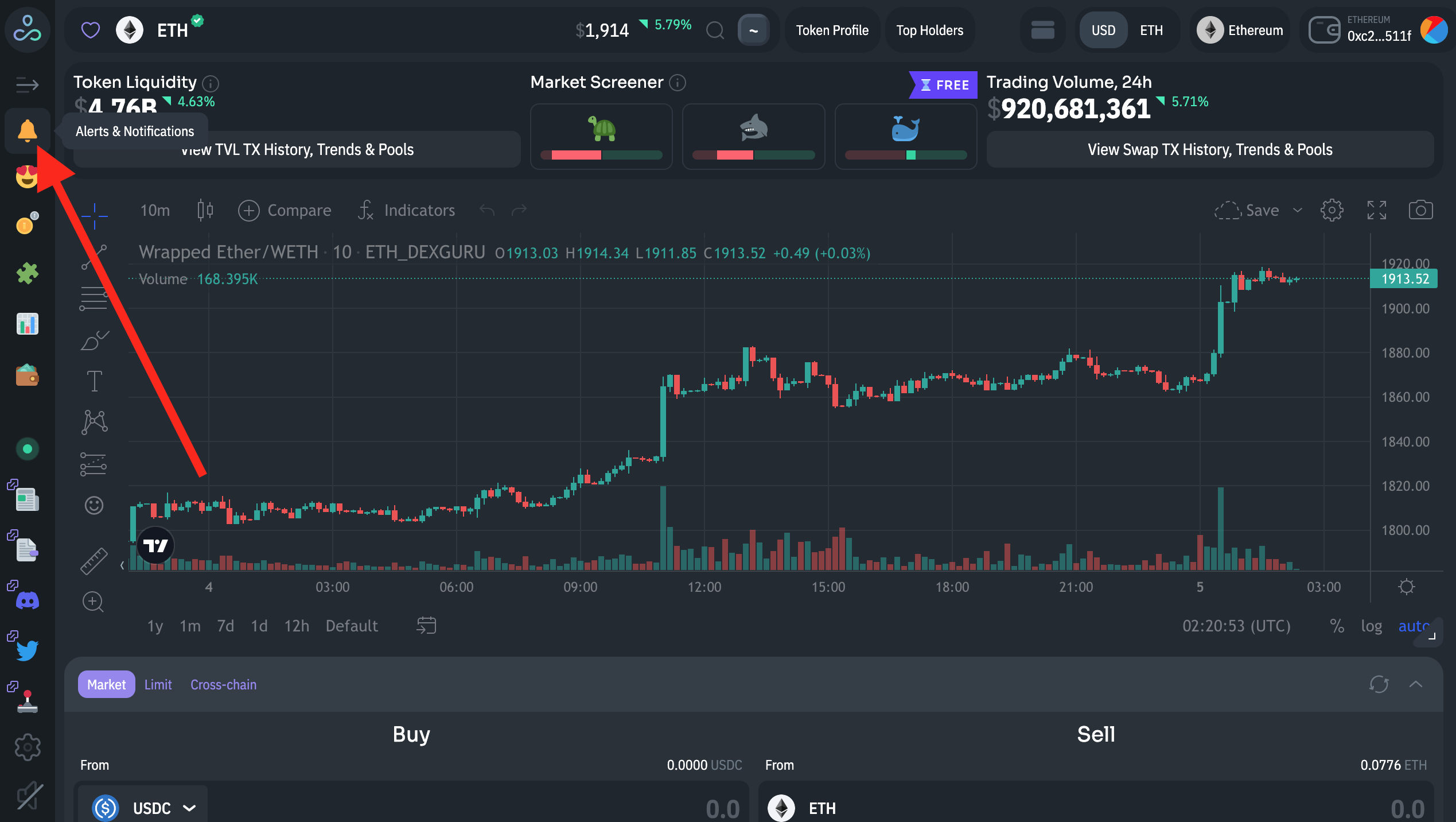 New Token Tags
Token tags are a simple yet powerful way to categorize and organize tokens based on their properties and use cases. With token tags, you can quickly filter and sort tokens based on a variety of criteria, such as their category, industry, or technology.
For example, if you're interested in finding tokens related to the gaming industry, you can simply filter tokens by the "Gaming" tag to see a list of all the tokens that are associated with that category. Alternatively, if you're interested in tokens that use a specific technology, such as NFTs, you can filter by those tags to see a list of all the relevant tokens. Moreover, you can also combine token tags to narrow your search to find tokens that meet specific requirements.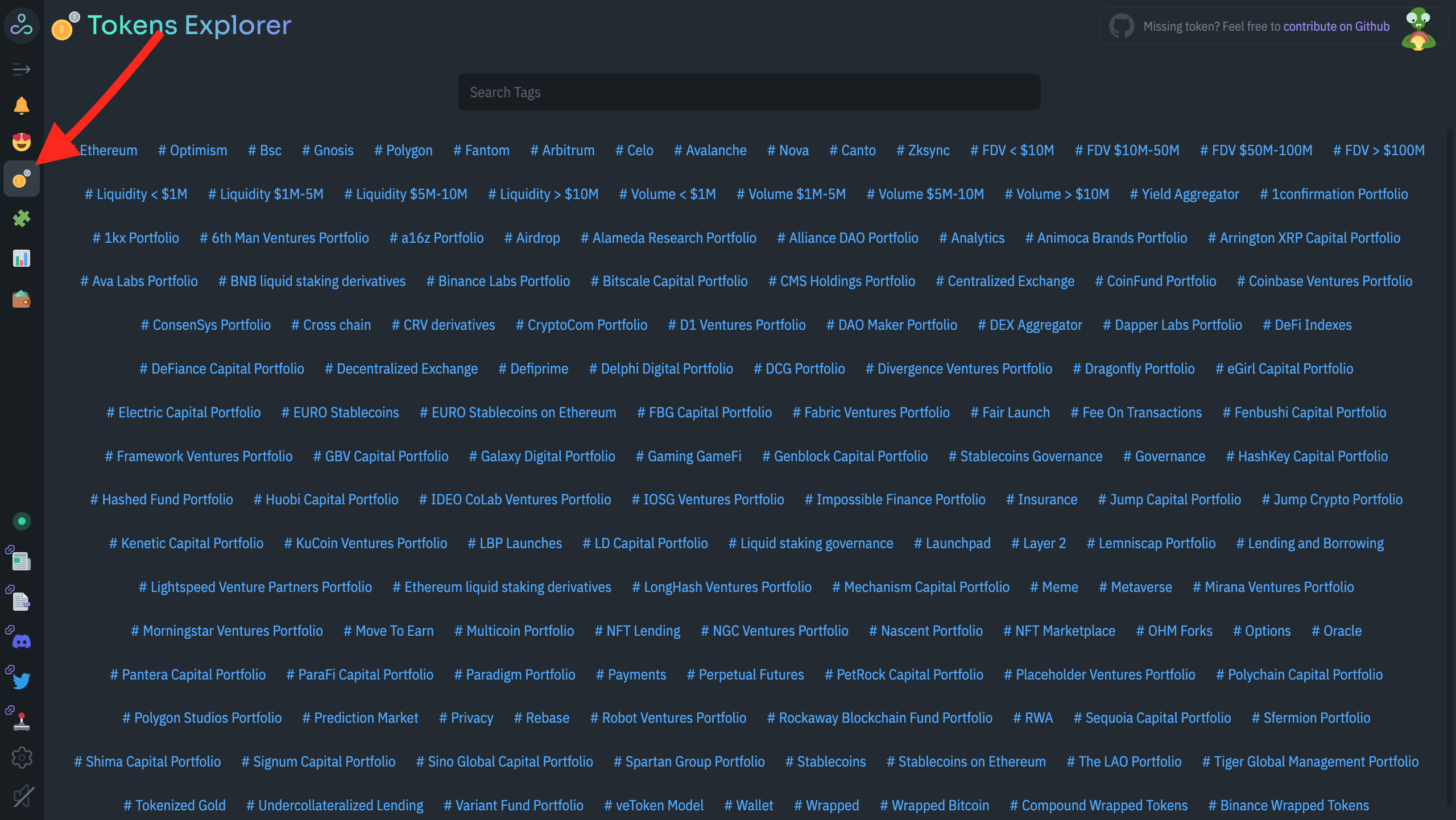 Here is a list of new Token Tags that DexGuru introduced over the last three months:
Inflow/Outflow Indicator
The indicator shows how many tokens in USD value have been transferred to or from an account address. it is calculated by analyzing the verified tokens that have been transferred to or from the account address. DexGuru only uses verified tokens for this calculation, ensuring the data is accurate and reliable. Verified tokens are the ones that are listed in at least one of the token lists.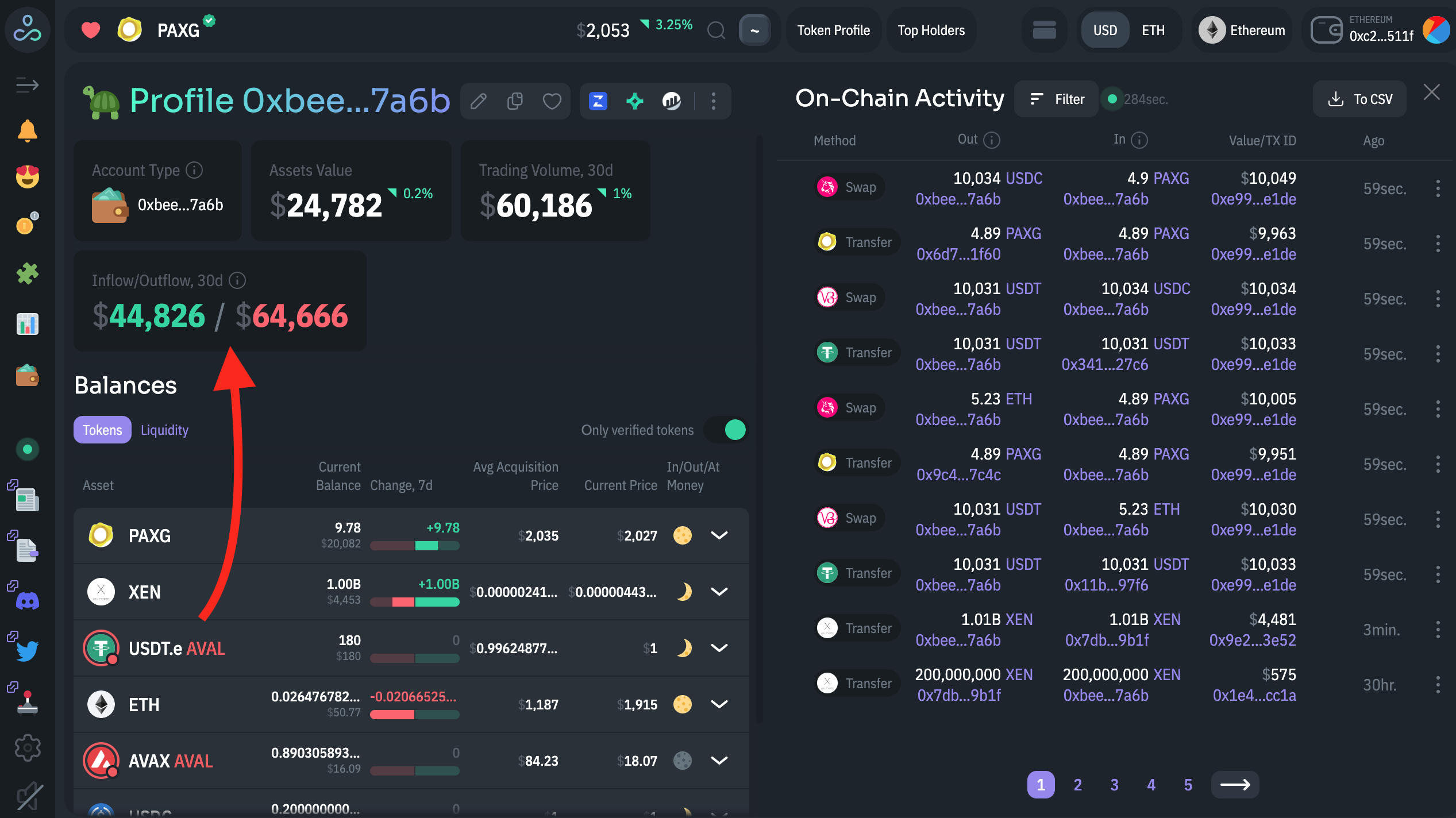 KyberSwap Integration
We integrated KyberSwap, a leading DEX aggregator, with our trading tools on the DexGuru platform. Now we offer our users even more liquidity options, giving them access to the best possible rates for their trades. Overall, adding KyberSwap to our trading tools is a step forward in our commitment to providing our users with the best possible trading experience. Learn more about DexGuru's meta-aggregation here.
https://twitter.com/KyberNetwork/status/1616357545089855488
Integrate your EVM-compatible blockchain or AMM with DexGuru
Our goal is to simplify the integration process and make it accessible to all, allowing for greater innovation and growth in the blockchain space. The process is simple and straightforward. All you need to do is add the JSON file to our open-source code, and DexGuru will take care of the rest. Once integrated, DexGuru will index and analyze data from your blockchain or AMM, providing our users with real-time insights into the market.
GitHub - dex-guru/data-sources: DexGuru Data Sources Lists. Here you can find(or add a new one!) configs for blockchains and AMMs we support at DexGuru
New DEXs added
To provide our users with the most comprehensive view of the DeFi market possible, we are constantly adding new DEXs to our platform. During Q1'23, we added the following DEXs to our data sources:
Wombat Exchange on BNB Chain
SushiSwap Trident on Arbitrum, Avalanche, and BNB Chain
Slingshot on Canto
Forte on CANTO
Arbswap on Arbitrum Nova and Arbitrum
SushiSwap On Arbitrum Nova
Balancer on Ethereum, Polygon, and Arbitrum
Equalizer Exchange on Fantom
SolidLizard on Arbitrum
3xcalibur on Arbitrum
DODO on Ethereum, Arbitrum, BNB Chain, Polygon, and Avalanche
Mute.io on zkSync
Uniswap on BNB Chain
ApeSwap BNB Chain, Polygon, Ethereum
To have a complete picture of the DeFi market and the various DEXs that are indexed by DexGuru, check out DEX Metrics Dashboard.
Support for Canto, Arbitrum Nova, and zkSync Era
Recently we started indexing trading data from three new chains - Canto, Arbitrum Nova, and zkSync Era. To quickly filter tokens by the chain, you can use the selector that is located inside Market Selector.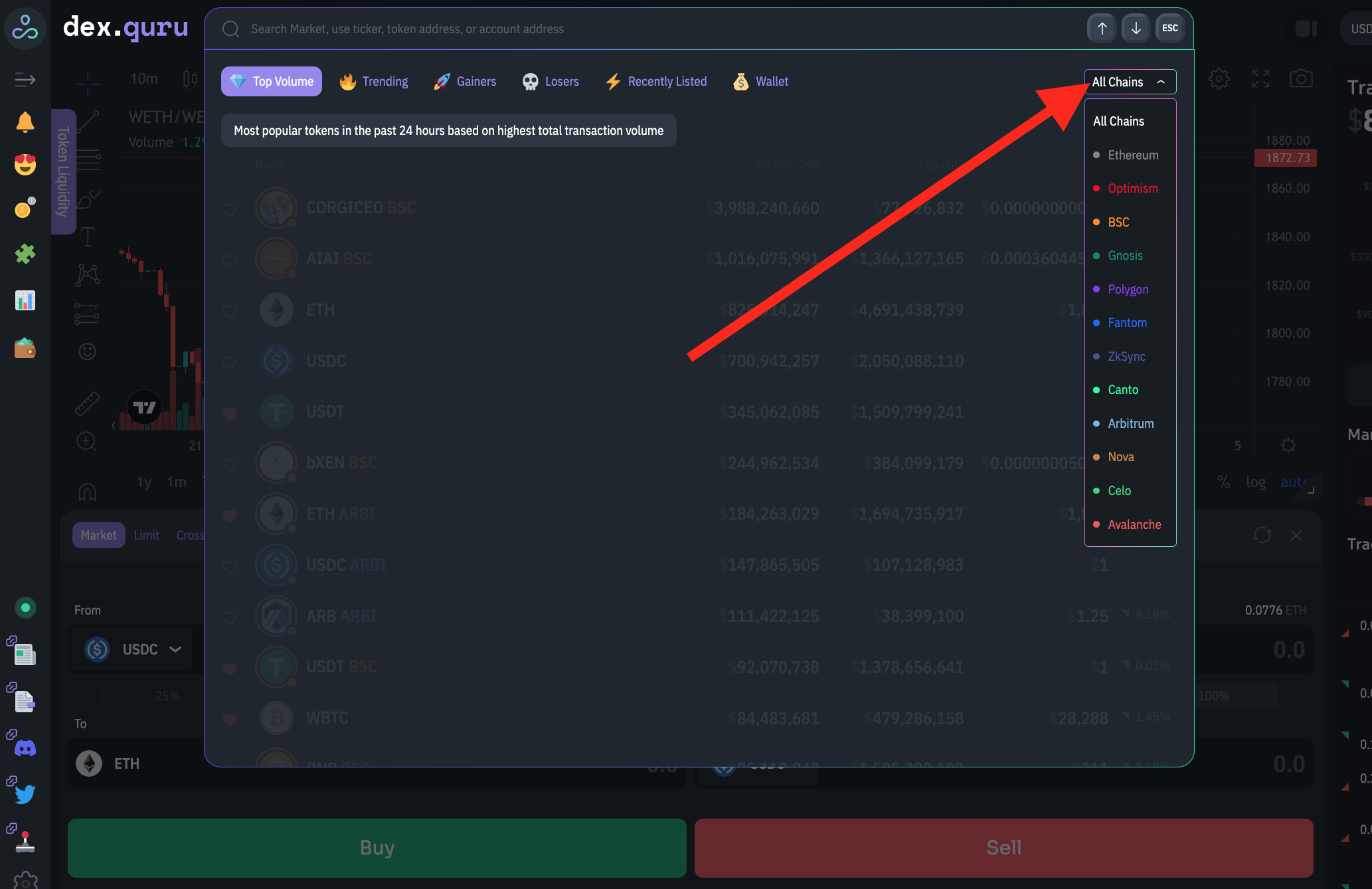 Currently, we are looking for aggregators that support trading on these blockchain networks so that we can provide it to our users. Please reach out to us on Discord if you are familiar with any.
In conclusion, DexGuru has made significant progress in the first quarter of 2023, with the introduction of new features and tools that have enhanced the platform's capabilities and user experience. Looking ahead, DexGuru will continue to innovate and improve, ensuring that it remains a leading decentralized exchange aggregator for traders and investors.
Thank you for taking the time to go over our new features. We are always open to your feedback on our Feedback board or Discord.